For this week's Sunday Spotlight I thought we would take a trip to the past and remember one of the most magical things I've seen in the skies over the Disneyland Resort. It isn't fireworks, lightning, or Tinker Bell. Instead, it's the Space Shuttle Endeavour. This ship made its last flight aboard a specially modified 747 and passed over the Disneyland Resort as it made its way to the California Science Center.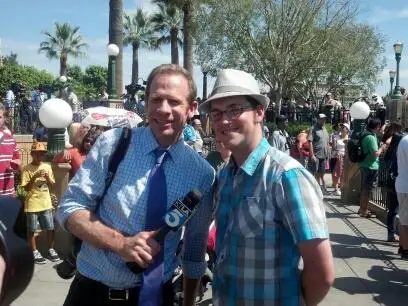 Endeavour flew over the Disneyland Resort above Disney California Adventure just before 12:30 PM. I was there with Johnny 5 and it was absolutely magical. This was a day I was also interviewed by KTLA 5, which people texted me about throughout the day. The whole experience really was incredible and one of my favorite memories from the Disneyland Resort. Here is video of the Endeavour flying over the Disneyland Resort:
Do you remember when Endeavour made its flight over the Disneyland Resort? Were you there? Share your thoughts and memories about this historic occasion in the comments below!