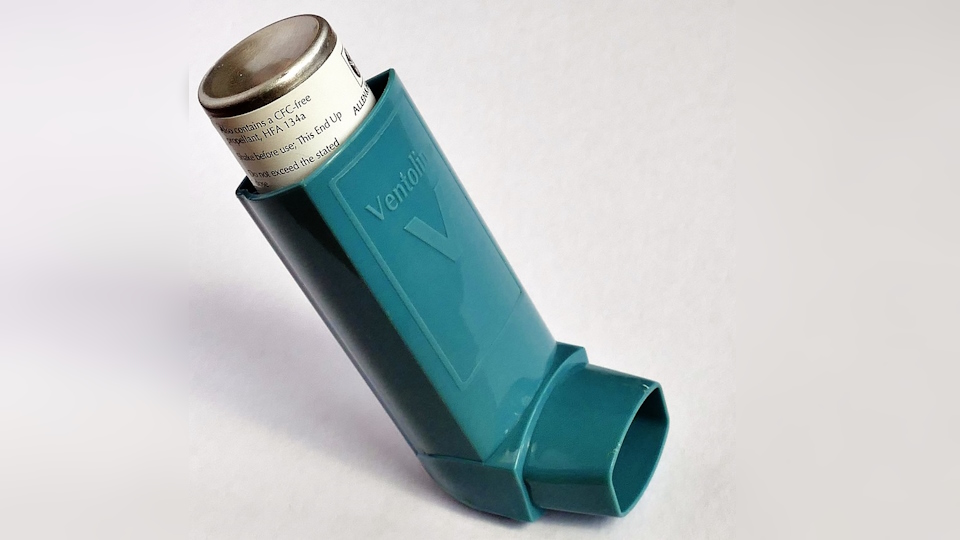 GSK has developed a new propellant technology for inhaler devices that drastically reduces their use of greenhouse gases, which perhaps surprisingly account for nearly half (49%) of the group's current carbon footprint.
The technology is ready to start phase 3 testing in GSK's asthma product Ventolin (salbutamol) next year, and according to the drugmaker has the potential to reduce greenhouse gas emissions from the inhaler by around 90%.
Pressurised metered dose inhalers (pMDI) delivering drugs for asthma, chronic obstructive pulmonary disease and other respiratory diseases currently use hydrofluorocarbon (HFC) propellants that were introduced in the early 2000s to replace ozone-depleting chlorofluorocarbons (CFCs). HFAs are, however, powerful greenhouse gases and can contribute to global warming.
GSK is one of the top suppliers of respiratory medicines, with drugs in this category accounting for almost a quarter of its turnover in 2023 and Ventolin is its most prescribed product, used as a rescue medication by around 35 million people with asthma around the world.
Inhalers are also a major contributor to the carbon footprint of healthcare systems, according to the company.
"As countries work to decarbonise their health systems, companies have an important role to play – and addressing the carbon emissions from inhalers is a key part of this," said GSK chief executive Emma Walmsley.
The low-carbon Ventolin is the result of several years of development by GSK scientists and has already been tested for its suitability in pMDI devices and safety for use by patients. The first phase 3 trials are due to start in the first half of next year, using devices manufactured at GSK's facility in Evreux, France.
"If successful, this could lead to regulatory submissions in 2025, supporting the health of asthma and COPD patients and making a significant positive impact on our transition to a more environmentally sustainable future," said Walmsley.
GSK has pledged to 100% use of renewable across the company by 2025, and an 80% reduction in carbon emissions by 2030 en route to net zero across all its supply chain – including purchased goods and services, which currently account for a third of its carbon footprint – by 2045. The 2045 target envisages a 90% reduction in emissions, with the remaining 10% offset by carbon credits.
Last month, a survey of more than 1,300 people from the US, UK, France, and Australia found that there is strong support for pharma manufacturers to disclose the carbon footprint of their medicines, amid rising public scrutiny of the environmental credentials of big business.
Image by InspiredImages from Pixabay