Actor Dwayne Johnson attends the 95th Annual Academy Awards at the Dolby Theatre in Hollywood, Calif., on March 12, 2023. (Frederic J. Brown/AFP via Getty Images)
Dwayne Johnson is acknowledging the backlash he received after he and Oprah Winfrey asked the public to donate to a Maui wildfire recovery fund last month.
"When we first launched the fund, there was some backlash," Mr. Johnson said in a video posted to his Instagram page on Sunday, adding, "I get it and I completely understand, and I could've been better. And next time I will be better."
Johnson went on to say that he understands "money ain't falling out of the sky, and it's not growing on trees, and there's a lot of people out there who's living paycheck to paycheck. And I get it, and I know what that's like."
"The last thing you want to hear when you are living from paycheck to paycheck is someone asking you for money, especially when the person asking you for money already has a lot of money," he said.
In August, Mr. Johnson and Ms. Winfrey first announced they created the People's Fund of Maui via a video posted to their Instagram pages, saying they each contributed $5 million to get the campaign started.
"I get it, I understand. I've never launched a fund before, but I'm a quick study and lesson learned," Mr. Johnson said, adding that he appreciates the transparency that his social media provides with respect to absorbing feedback from his followers.
When announcing the fund, Ms. Winfrey and Mr. Johnson explained that those who lost their primary homes in the Lahaina and Kula fires were eligible to receive $1200 a month from their fund.
In his video on Sunday, Mr. Johnson said that "thousands and thousands of survivors" have started to receive the first round of funding.
CNN previously reported that over 100 people died when quick-moving wildfires swept through the island of Maui. According to the National Fire Protection Association, the wildfires are the deadliest in the United States in more than 100 years.
The-CNN-Wire
™ & © 2023 Cable News Network, Inc., a Warner Bros. Discovery Company. All rights reserved.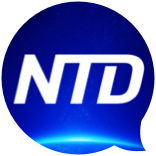 Sign up for NTD Daily
What you need to know, summarized in one email.
Stay informed with accurate news you can trust.
Success! You are now subscribed.