The DolWin epsilon HVDC offshore wind converter platform left Seatrium's yard in Singapore on Sunday, October 15. The platform is now heading for Aibel in Haugesund for the final installation of electrical equipment and commissioning.
The DolWin epsilon platform is constructed by consortium partners Aibel and Seatrium as part of the DolWin5 project for Dutch-German transmission operator TenneT.
Based on a Gravity Based Structure (GBS) design, the DolWin epsilon features living quarters, a helideck and lifting cranes. It is designed with a lifespan of 30 years and can convert approximately 900 megawatts (MW) of electricity, capable of powering a city over 1.1 million households.
Credit: Seatrium
As a HVDC offshore platform, DolWin epsilon can transmit renewable energy from offshore wind farms to the onshore grid with minimal power losses.
The DolWin epsilon platform will now be transported to Aibel's yard in Haugesund, where it will arrive in the second half of December. Here, Aibel and Hitachi Energy will install the final technical equipment, including the HVDC converter and transformers, prior to commissioning.
"We are proud soon to have another HVDC converter platform under our belt. This is the second for TenneT after delivering DolWin beta, our very first offshore wind platform, back in 2015. Since then, we've really moved forward within renewables, and this milestone is evidence of both companies' strong positions and joint ambitions in the green shift," says President and CEO of Aibel, Mads Andersen.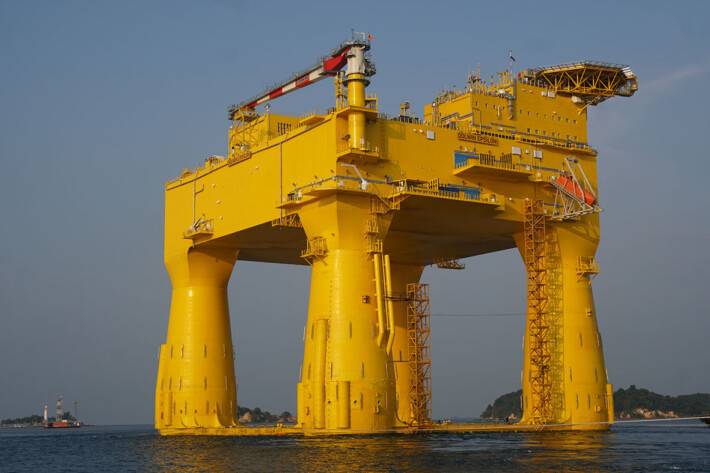 Image Credit: Aibel/Seatrium/TenneT
"We have a tight schedule to get things done, but we are well-prepared. It is an experienced team in Haugesund, and recently we've performed similar operations with Hitachi Energy with great success for the Dogger Bank offshore wind platforms," says Aibel's project director, Merete Lia Rønningen.
According to Aibel, once in Haugesund, the DolWin epsilon will be a very visible landmark at the quayside along the Dogger Bank B offshore wind platform. It is the first time that Aibel will have two wind platforms in the yard at the same time.
The DolWin epsilon platform is planned to leave the yard in Haugesund in the summer of 2024, and be transported to its final destination in the DolWin cluster in the German North Sea.
The platform will have a transmission capacity of 900 megawatts, equivalent to supplying 1.1 million households with green wind power.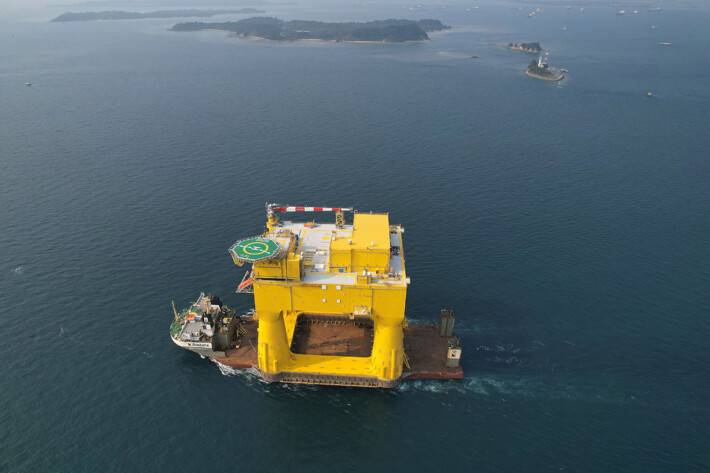 Image Credit: Aibel/Seatrium/TenneT