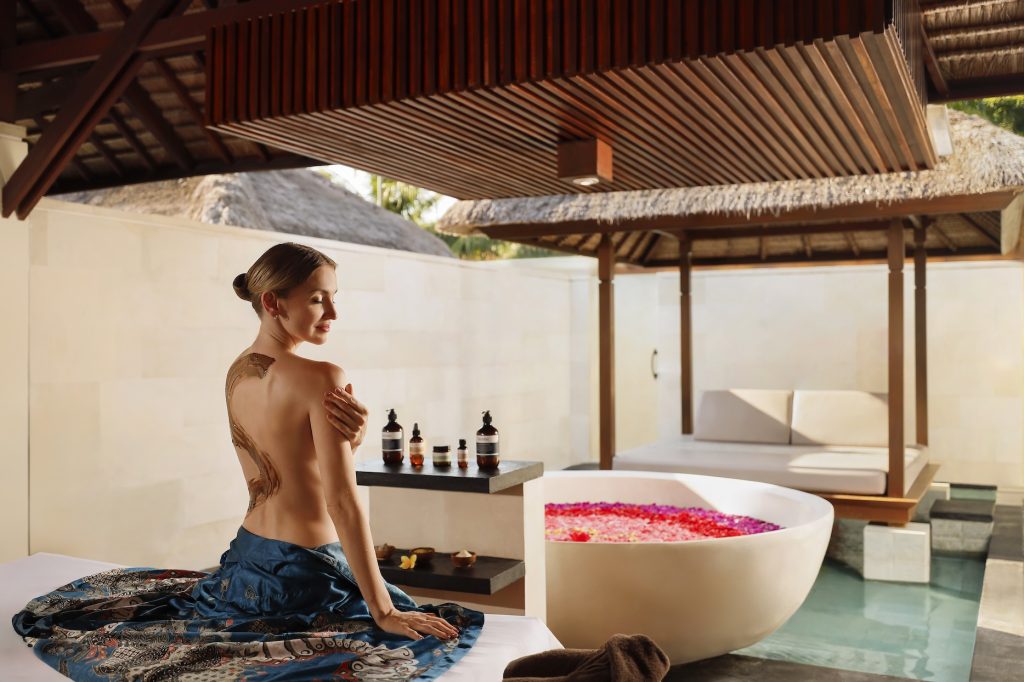 Nusa Dua Beach Hotel & Spa is thrilled to introduce an all-new wellness experience within its tranquil spa retreat. The hotel proudly unveils its partnership with Sensatia Botanicals, the renowned Bali-based skincare and beauty brand, as its exclusive provider of spa products.
This partnership with Sensatia Botanicals was a carefully considered choice, driven by several compelling factors. Foremost among these is the brand's unwavering dedication to sustainability. Their product line is prominent for its exceptional quality and purity, enriched with organic ingredients. Furthermore, their cruelty-free practices and eco-conscious packaging align with the hotel's strong commitment to environmental consciousness. Sensatia's aromatic products, when combined with the soothing ambience of gentle music and the expert touch of the spa's therapists promise to transport guests on a transformative journey.
The hotel promises to elevate guests' wellness and rejuvenation experiences, sending them on a voyage of self-care that pays homage to Bali's own traditions of wellbeing. Their spa sanctuary serves as an escape from the rigours of everyday life, where highly skilled therapists tailor each treatment to the unique needs of each guest, whether it be a tension-relieving massage, a rejuvenating facial, or a holistic wellness ritual.
Nusa Dua Beach Hotel & Spa, Bali
Kawasan Pariwista Nusa Dua Lot North 4, Nusa Dua
+62 361 771 210
www.nusaduahotel.com