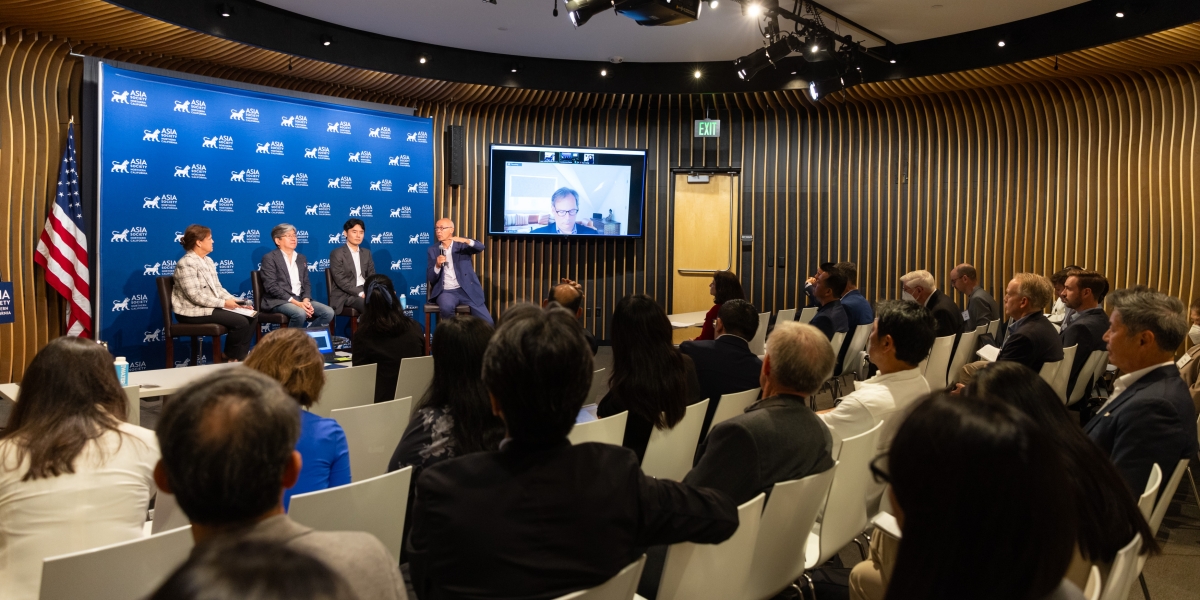 September 15, 2023 – Asia Society Northern California hosted a discussion on Japan Capitalism at Work – How Japan is Reinventing its Economy and Financial Markets with various founders, investors, and experts on Japan. The event was kicked off by a presentation from Jesper Koll, Monex Group, Board Member of Asia Society Japan, on a macro overview of Japan and how its economy transformed over the years. This was followed by a keynote talks and interviews between Katsumi Ao, Director and Senior Executive Officer of the Tokyo Stock Exchange, and Oki Matsumoto, Executive Chairman of Monex Group, Inc., and the Chairman of Japan Catalyst, Inc. The two discussed the initiatives of the Tokyo Stock Exchange in bolstering Japanese businesses by changing corporate culture and investor attitudes to enable Japan's competitiveness on the global scale.
Following the presentations, an off-the-record panel discussion took place moderated by Susie Roos, Partner and CAO of Geodesic Capital, Board Member of Asia Society Northern California, with panelists Kanya Hasegawa, founder of 3D Investment Partners; Steven Barg, Global Head of Engagement at Elliott Investment Management; Oki Matsumoto, and Jesper Koll. The panel covered topics including trends in the Japanese economy, the role of independent directors and activists, startups in Japan, and enhancing diversity on boards.
This event was in collaboration with Asia Society Japan as a part of Asia Society Year of Japan.
---
THANK YOU TO OUR EVENT SPONSORS AND PARTNERS